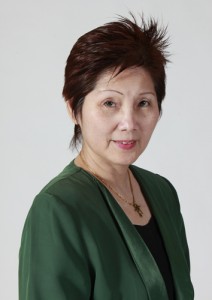 Mdm Yan Choong Lian began her dance career in 1972 and ventured into dance choreography in 1980, adopting a revolutionary approach by experimenting with different styles and dance forms.
Mdm Yan has always been playing an active role as an arts educator to promote dance in the community and to nurture young talents. Her passion and talent in dance together with her capabilities and commitments have led to the founding of Yan Choong Lian Dance Troupe in 1988, and subsequently the establishment of Dance Ensemble Singapore in 1993.
She has represented Singapore on numerous cultural missions to USA, Europe, Hong Kong, Indonesia, Philippines, Thailand, Brunei and Malaysia. Under her steadfast and able direction, the Ensemble has participated in numerous major local events like Festival of Arts, National Day and Chingay parades.
Her recent choreography works include "Colours of Singapore", "Heritage", "M Butterfly", "Cosmos", "Vigour", " Life Story" and "Beauty of Traditions".
For her lifelong dedication towards upgrading the professionalism of dance in Singapore, she was conferred the National Youth Award in 1983 and the Japanese Chamber of Commerce and Industry (JCCI) Singapore Foundation Award in 1994.