Traditions are never old and irrelevant. While we need to understand and appreciate the importance of our Chinese heritage, we also have to acknowledge our shared heritage of the Nanyang, which embraces a fusion of different cultures in the heart of Southeast Asia.
Dance Ensemble Singapore Arts Company (DES Arts) is recognized to be the anchor of Singapore's Contemporary Chinese Dance; while maintaining a strong foundation of traditional Chinese Dance philosophy under the guidance of Mdm Yan Choong Lian (Founder).
| | |
| --- | --- |
| Course Details – 2016 课程内容 | Join US! (DES Friend) 聚舞坊之友 |
| | |
Please kindly submit your applications and cheque payment to the following address: 60, Waterloo Street, Singapore 187957 (Dance Ensemble Singapore Ltd)
With the passion of being a professional dance company that is representative of Singapore and the local arts scene. We aspire to commit to the following guiding principles:
(1) To reflect our cultural identity through dance
As a dance company that aims to preserve our heritage and promote Chinese culture, DES Arts will continue to develop our distinctive identity in the local arts scene with our diverse performing styles incorporating the fluidity of Chinese classical dance with the swift dynamism of the Wushu technique.
(2) To be a professional Chinese dance company that is representative of Singapore and its people
By redefining Chinese dance to reflect the cosmopolitan identity that is Singapore, we will continue to push past the frontiers of Singapore's arts scene with our own unique brand of Chinese contemporary dance that is modern yet exuding the splendor of our rich heritage.
(3) To uplift our local artistic standard
We will nurture multi-talented performing artists of international caliber to invigorate the local arts scene with fresh talent as well as collaborate with internationally-renowned choreographers and dance organizations to inject refreshing perspectives into our works.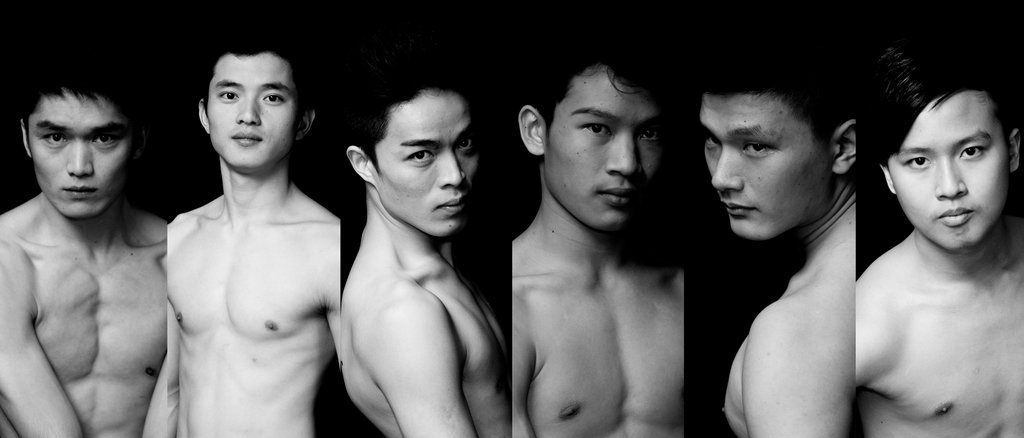 Fidelity 璀艺。心路, 16 April 2016, 3PM & 8PM   Fidelity 璀艺。心路, 16 April 2016, 3PM & 8PM Fidelity illustrates our steadfastness in preserving the art and heritage of Chinese Folk Art on stage;  Face-changing is a highly protected 'secret' form of art that is usually passed down within the family. Today, audiences are still in awe by the swiftness of mask-changing; these artists are constantly re-working their art – preserving their cultural heritage and traditions with modern approach through the passage of time. Conceptualized by DES Arts Artistic Advisor, Mdm Yan Choong Lian, with local choreographers, Sharon Low, Cai Shiji and Goh Yan Dan, together with DES Arts, in collaboration with a specially invited adept Face-changing artist from China, Li Quan Lin, DES Arts looks forward to sparking new artistic inspiration in Year 2016, as we seek to uniquely present a fresh and one-of-a-kind sensorial experience. 民间老艺人不管外来文化和现代文化的冲击,为了追求自己的梦想,把一生所学特殊民间技艺,一丝不苟,坚毅不拔的传承下去,民间艺术面临着失传和消逝的危机。舞蹈通过(1)传艺(2)冲击(3)坚毅(4)真挚,四支舞码,以新颖的创意手法,虚实交替的画面,展现舞蹈与变脸艺术交织的新魅力。让舞蹈与不同的表演艺术在同一个创作空间里缔造不同的艺术表现层面。 聚舞坊艺术总监严众莲精心策划,聚舞坊编导卢雪萍,蔡适吉,吴燕丹联合四川变脸大师李全林老师编排一台结合舞蹈与变脸特技的创作,让我们期待聚舞坊当代艺团2016年的艺术新火花。 Fidelity, 璀艺。心路 – 3PM & 8PM Early Bird Offer (16 Feb 2016 – 16 Mar 2016)  Discount OCBC Arts Card 25% OCBC Card Holders, Passion Card Members 20% General Offer  (17 Mar 2016 – 16 Apr 2016) Discount OCBC Arts Card 20% OCBC Card Holders, Passion Card Members 15% Concession Tickets(16 Feb 2016 – 16 Apr 2016)                                        Discount Local Students, NSF, Senior Citizens 20% To buy tickets, please visit www.sistic.com.sg or call 63485555 订票请上SISTIC官方网站www.sistic.com.sg查询或拨打6348 555订购。... read more
60 Waterloo St Singapore 187957
Major Grant Applicant
Download
[Annual Reports]
AEP Programme
[Traditions In Fusion]
[AEP Booking Form]
Admin Assistant:
Roles and Responsibilities
To be assist with the organisational administration.
Terms and conditions:
PRs and Malaysians are can also apply
Part –time
Mon- Fri 1pm- 6pm
Other benefits apply
If you are interested please do not hesitate to contact DES at 63347192 or please e mail your resume or write in to desarts@des.org.sg